Gain more time to do value-adding change work
One platform to save weeks of data entry in your change documents, digitally engage your stakeholders and track overall change progress and adoption.
book Demo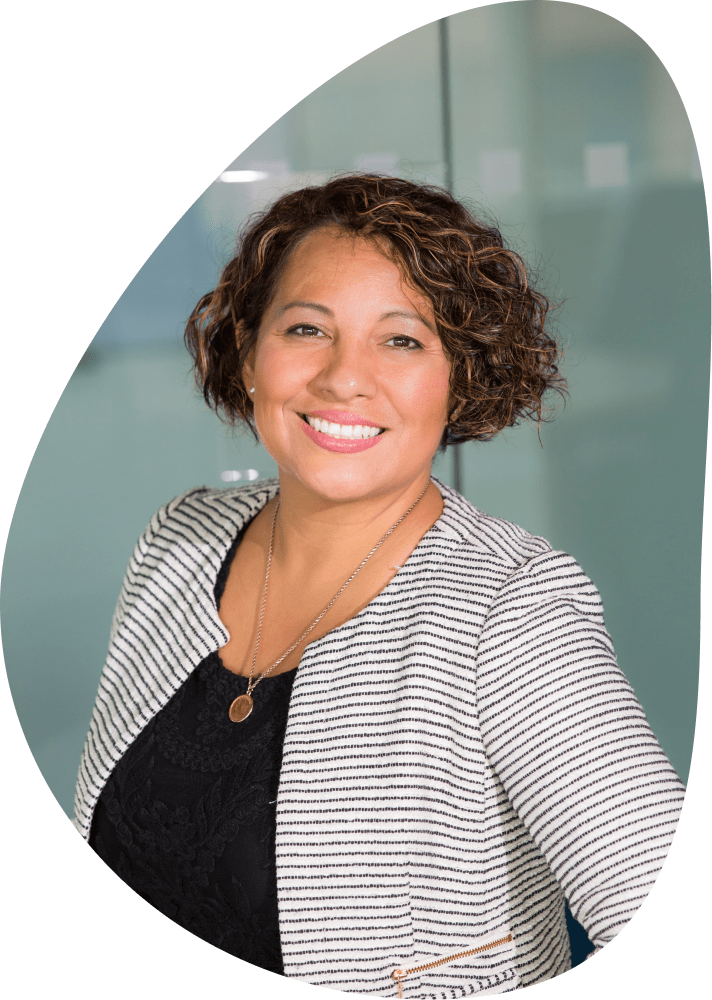 Take charge of your time and

prioritise on adding value
BEFORE
Filling in tedious information about stakeholders and changes that are often repetitive across change documents. Rounds of to-and-fro in asking for feedback. As a result, there is limited time available to do 'real' change work. Overwhelming number of tasks and feeling chaotic.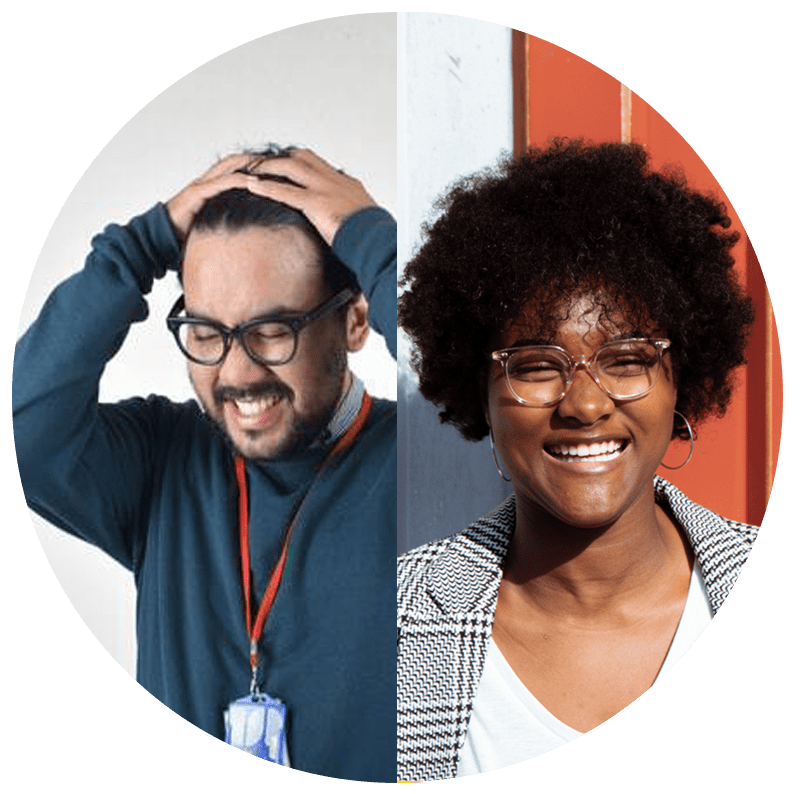 AFTER
Complete change documents significantly faster with automation features. Save weeks on tedious data entry. More time to lead stakeholders and drive change success. Task tracking is automated and stakeholders are engaged all under one platform.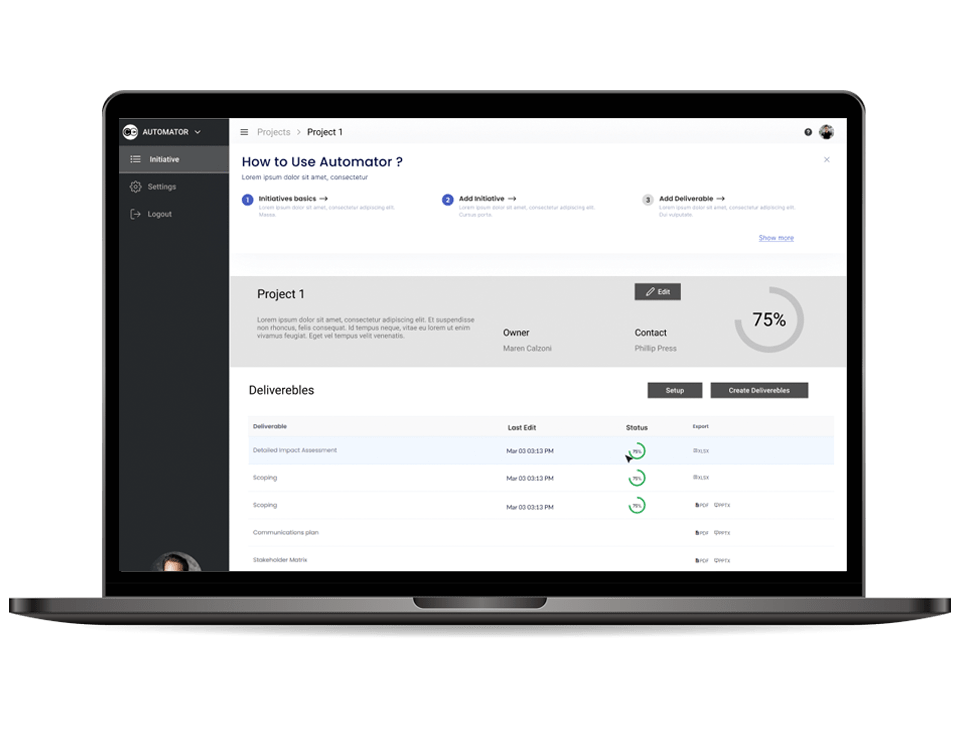 Flex toward your needs
Use our templates to craft your change deliverables, or edit it to suit your needs. Leverage data integration to auto-populate stakeholder list. Enter manually, or upload via spreadsheet. Export documents in a range of formats including ppt, pdf, xls and Word. The choice is yours.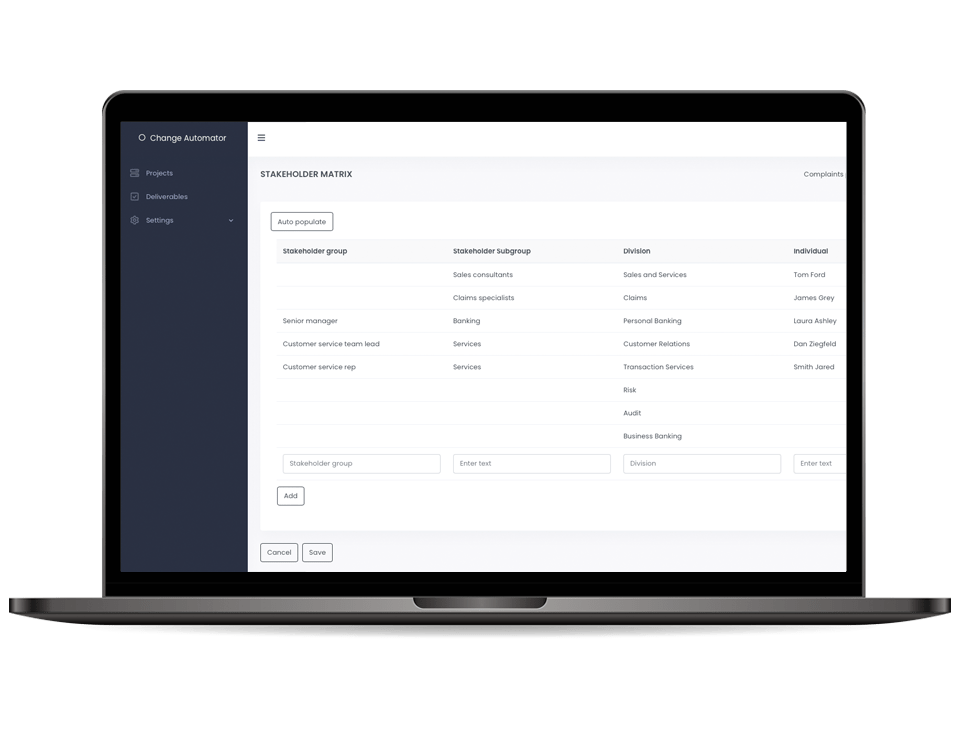 Change management tool
Change Automator
Change deliverable document platform

Stakeholder engagement platform

Change task management platform

Change project reporting platform

Change survey administration

Auto data-feed to Compass