Improve change initiative outcomes through data
Leverage the power of automation to speed up change delivery.  Boost stakeholder confidence in driving change outcomes through analytics.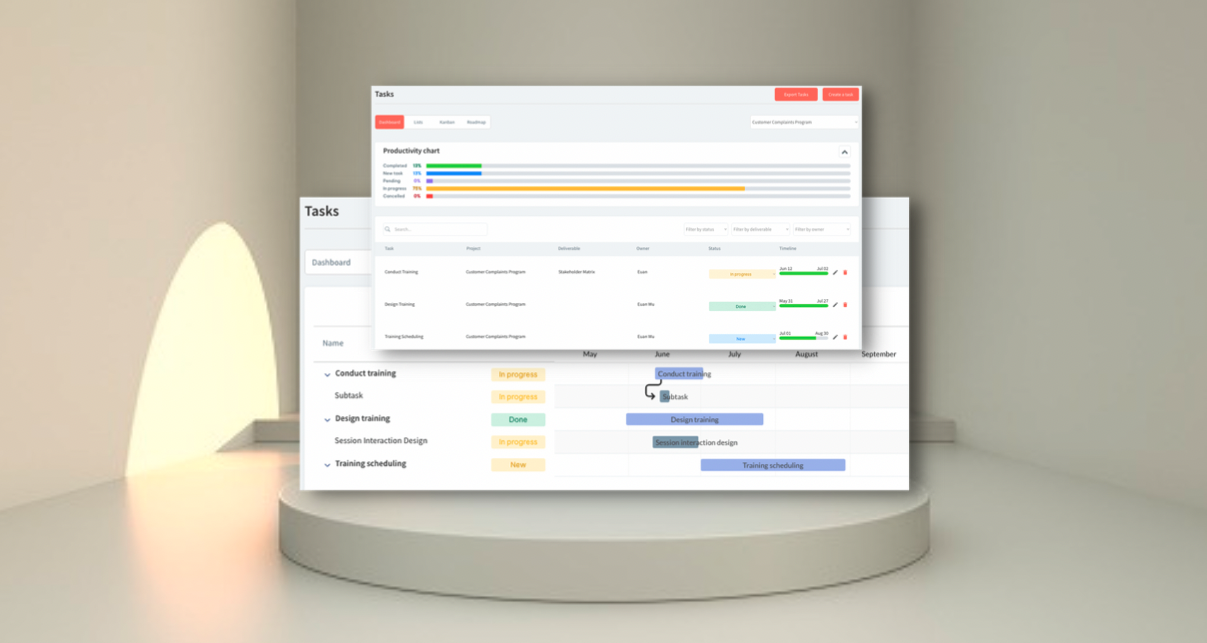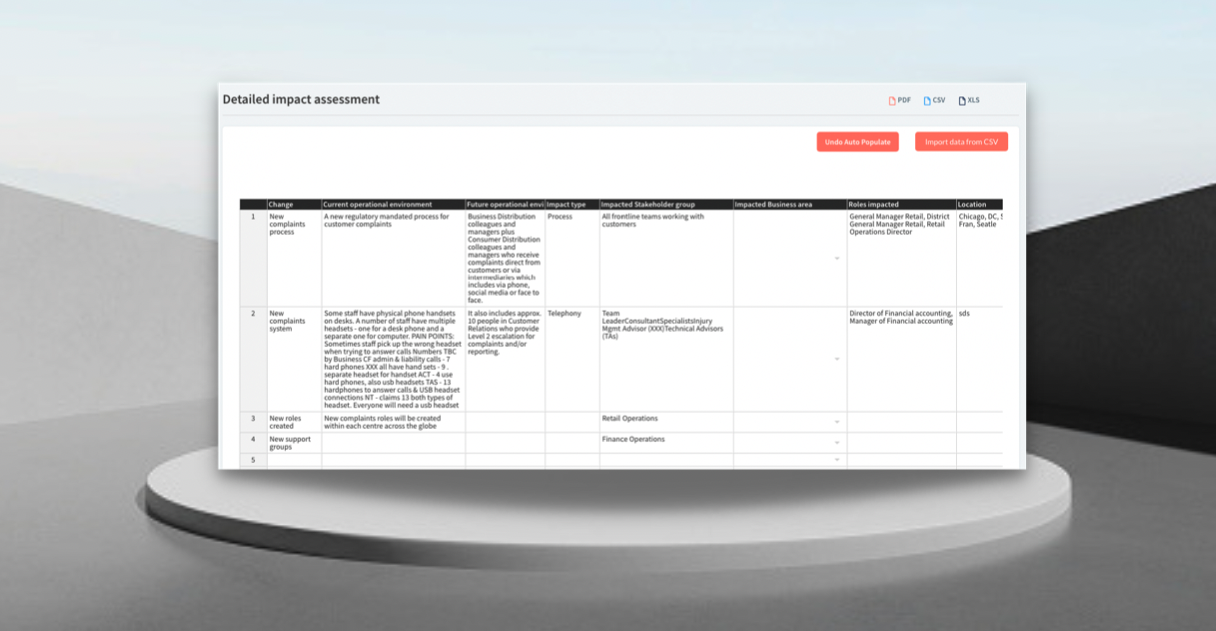 Save weeks of manual work in documenting stakeholder details with automation
Leverage from a range of best practice change deliverable templates, including agile change templates such as Change Canvas and Change Scoping.  Be rid of tedious manual entry work through automation.
Show ultimate change progress
Design your change adoption dashboard to track progress toward targets. Integrate data on change readiness, stakeholder feedback and demonstrable adoption metrics in one view.
Easily customise exactly what you want to show with a few clicks.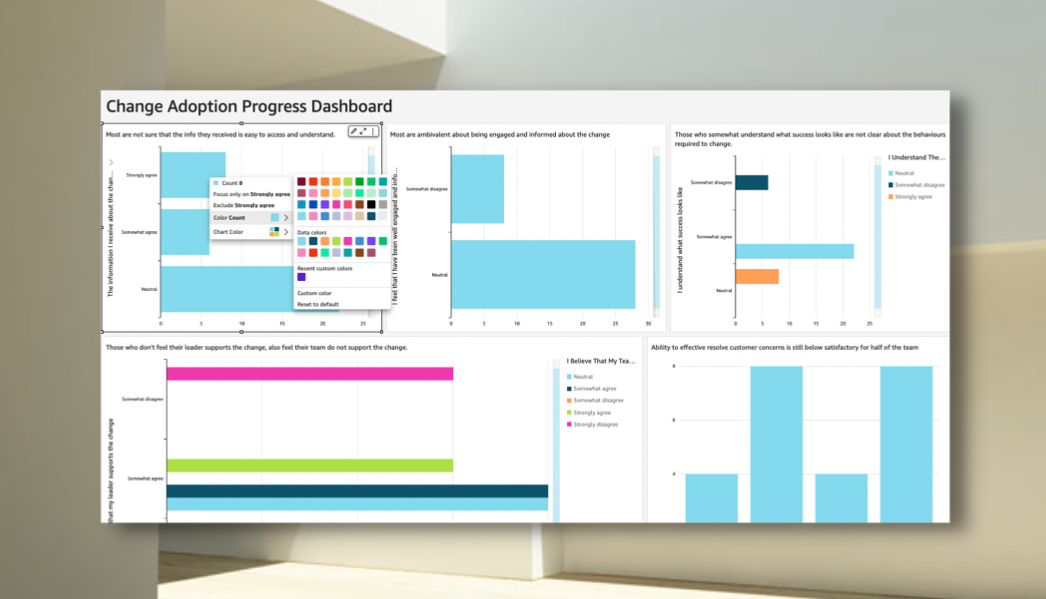 Take charge of your time and prioritise on adding value

Insights
Turnaround your initiative and pivot as needed, based on data-backed insights

Dashboard
Achieve targeted change goals through insightful adoption dashboard tracking

Templates
Leverage best practice agile change templates that are easily tailored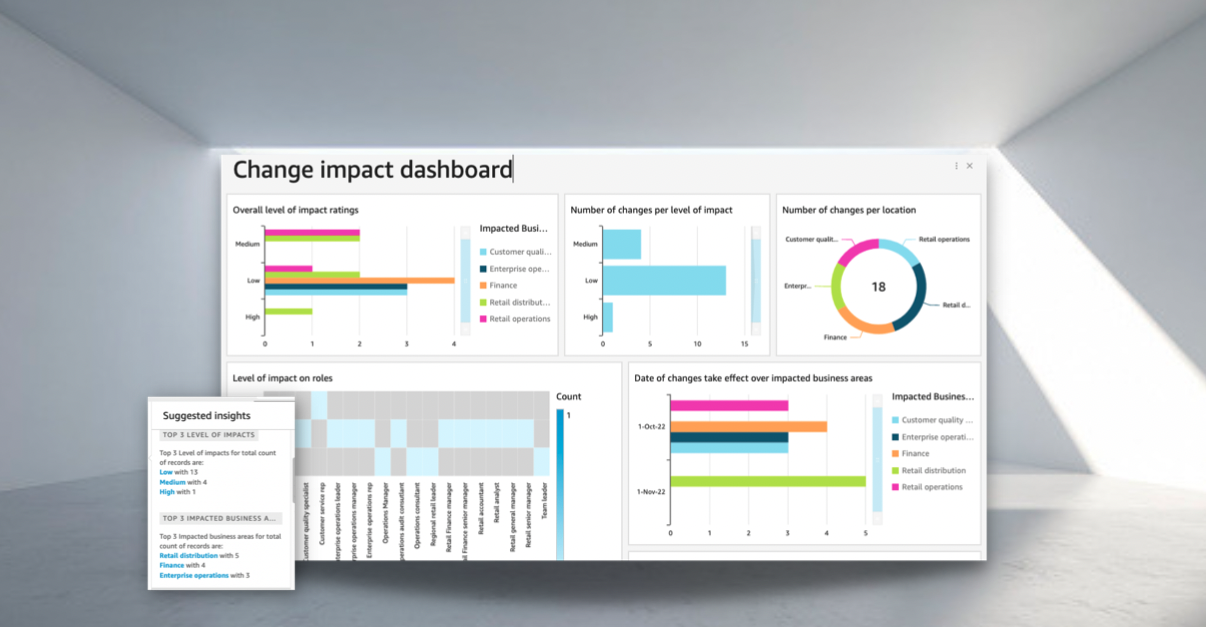 Tell compelling stories with data
Spearhead stakeholder understanding and buy-in by visually showing them what the changes mean to people
Sense-make stakeholder readiness
Deeply understand stakeholder sentiments through tailored surveys capable of prompting conditional follow-up questions to delve into the 'why' of potential resistance.