Change Measurement Planning Session Playbook
Ensure you have clear and agreed measurements 
that capture what matter and are sustainable.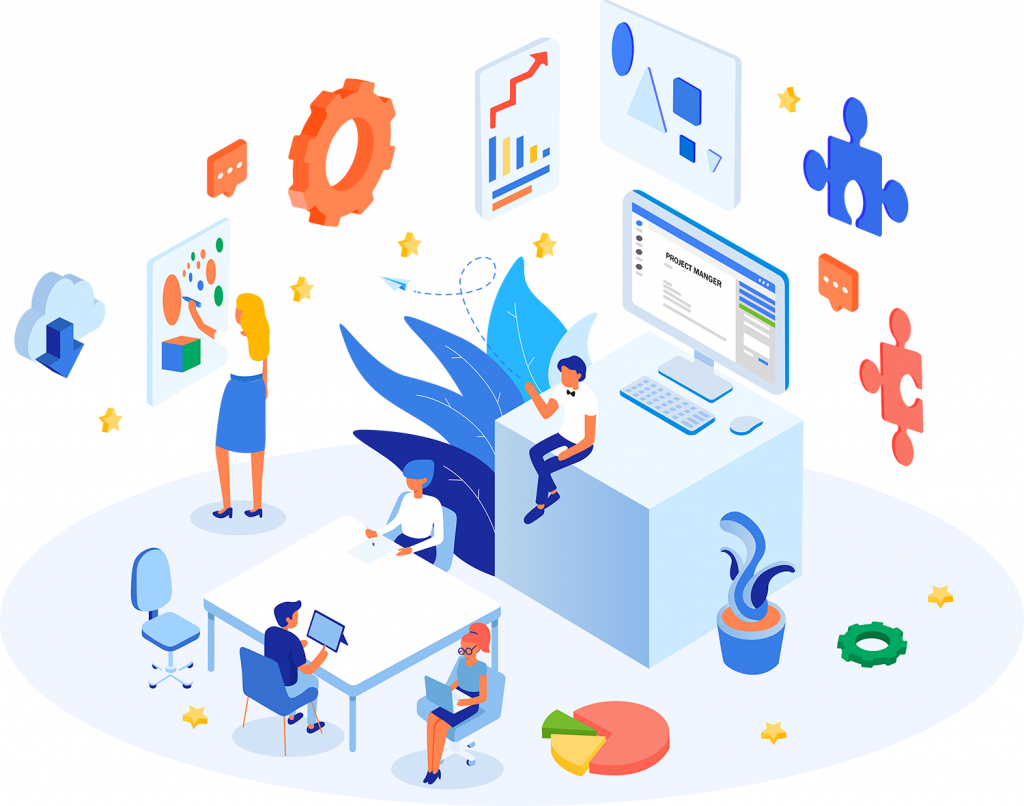 REMOTE
Video conferencing with screen sharing
Digital collaboration tool (Zoom, Hangout)
IN-PERSON
Whiteboard
Markers
Post-it notes
Timer
Instructions for running this Playbook
1. Prep
Scheduling:
Book the session well in advance to ensure you include all critical project representatives. 
Organisation:
Prior to the session make sure you have already created a rough mock of the targeted dashboard without the details being pinned down.  This is to provide guidance to stakeholders of what you are trying to get to and what the outcome might look like.  This may be the first time that they are seeing a change dashboard, so providing a visual will help to clarify.
It is critical that you make clear why this session is needed and the importance of agreeing on a set of change metrics as this will help to drive the focus and success of the project.  The reason you are inviting a range of stakeholders is because you want them to be engaged in focused on the chosen measures going forward as a part of the agile team.
TIP: SCHEDULING
Agile teams should aim to run change measurement planning sessions in an hour.
However to run this session on time strict time management and communication is required.  During the session participants could easily go down rabbit holes about the details of measures.  When this happens jump in as needed to limit the conversation.
2. Identify stakeholders
Who:
Include key stakeholders such as the sponsor, business owner, project manager, and business representatives.  There may be other project representatives that should be included if they have been identified and appointed to the project, e.g. business analyst and technical lead.  Key players such as the sponsor, business owner and project manager must be present.  Their roles cannot be delegated to another person.
Key business stakeholders who are involved in change metric data collection should also be invited.  For example, if you know you will be tracking training attendance or skills measurement, then you should invite the relevant HR or business stakeholders who will be operationalising this process.
.
3. Run the session
Introduction – 5 min
Introduce participants, the overall session design and flow.  Go through detailed agenda, objectives, roles and responsibilities and outcome anticipated.  Also run through any ground rules in participation.
Set the scene – 5 min
Start with establishing what is aimed for as an outcome, an agreed set of change measurements for your project.  Emphasise how the measures will shape the direction and behaviours of the project team and key business stakeholders.  Provide some examples of change measures.
Brainstorm – 40 min
This is 'meat' of the session where all participants discuss and brainstorm on what the measures should be and the various elements.  Start by referencing the benefit targets established in the business case and what full benefit realisation means from a people and change perspective.
Key topic sequence includes:
– Discuss the key change measures throughout each phase of the project?  What are the different measures during each project phase and why?
– Brainstorm and list out all called out change measures on a list.  Ensure different types of measure categories are represented, e.g. change impact, risk, learning, engagement, readiness, and adoption.
– Prioritise generated list based on importance to drive the ultimate benefits
– Ideally land on no more than 6 core measures depending on the project complexity
– For each measure, discuss how the data will be collected, the process involved and resources that may be required.  Will additional manual resources be required to collect data?  Will digital tools be leveraged to save effort and improve effectiveness?
– Outline how the measures will be utilised, e.g. what meetings, committees, and reporting routine will utilise these measures.  What are key decisions that will be made using these measures?
Capturing outcomes – 10 min
Review the measures that the group has landed.  
Assign tasks and timeline in operationalising the change measures.  Agree on goal posts in starting the measurement and reporting routine.  For example, you may need to further refine the wording and measurement details post-session and then communicate back to the group.  Check with the group to see if there may be other stakeholders that should be consulted or include for information.
What to do with the output?
The agreed change measures are very powerful to shape the focus and energy placed on driving the success of the project.  Reviewing the measures regularly as a part of project and business routines will be key in utilising its value.
Sample dashboard from Change Automator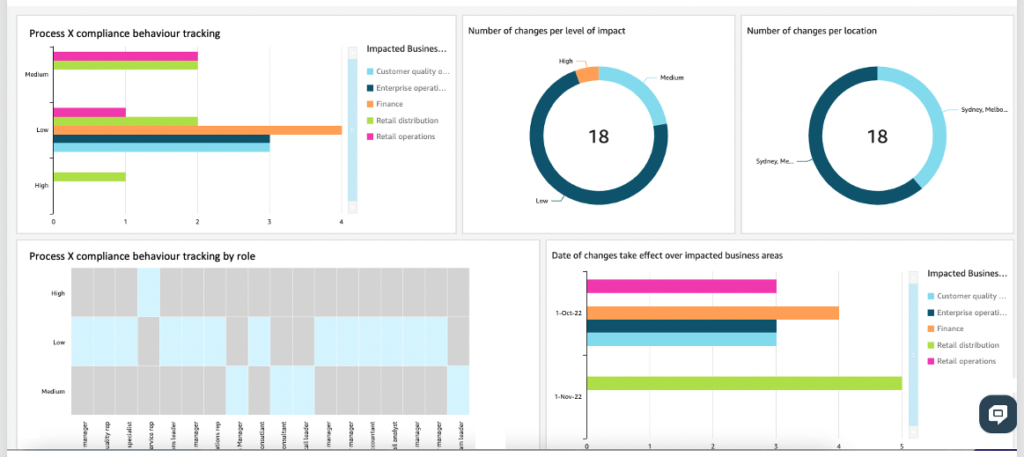 TIP: FACILITATION
This is designed to be a fast paced session so the group needs to move fast within the hour
You may need to agree with your sponsor and project manager to provide clarity about the most important parts to measure to drive project success.

Change Risk Assessment Playbook
Define and mitigate change risks.

Change Visioning Playbook
Defining what the end state looks like.

Change Experiment Playbook
Learn early to maximise outcome success.

Scoping Assessment Playbook
Assess complexity and support required.

Human-Centred Impact Assessment
Assess impacts on people experiences.

Change Portfolio Review Playbook
Learn early to maximise outcome success.

Demo Design Session
Design demo that best engage stakeholders.