A lot of organizations think of change management as something that can be outsourced to change managers or project managers.   In this view, a piece of change can be managed as a project so that the rest of the business can focus on its business-as-usual activities.
What a lot of organizations do not realize is that managing change is an ethical obligation. How a company manages change can fundamentally impact its human rights record and its adherence to ethical practice standards. This includes the impact of its decisions or the way it engages with its employees, partners, suppliers, and customers.
This is especially important for a lot of financial services firms that have been under close scrutiny by regulators for ethical business conduct.  In Australia, the banking royal commission has been focused closely on the ethical practices of banks and insurers.  The Australian Securities and Investments Commission (ASIC) which is the law enforcement body, has been investigating unethical practices of various financial services organizations.  This commission has unleashed a deluge of fresh complaints and admissions about misconduct in the finance sector.  Most of these are centered around impacts on customers.
Ethics and change
Let's explore more about ethical practices during change.  Let's take one example – Ethical practices during re-structuring.  A typical process goes like this.  The senior managers meet to discuss and come up with the organizational structure changes required.  Sometimes, a few of the middle managers may provide some input into this process.  However, overall the process is kept secret to ensure that none of the details are disclosed to employees.  The Human Resources function will be involved throughout the process.
Eventually, when all the details are finished and finalized, the organization would typically conduct a town hall, a call, or a meeting to go through these changes with employees.  A short 2-3 week period will usually be given as a 'consultation period' to obtain employee feedback.  However, in most cases, these changes are already a done deal irrespective of employee feedback.
In this very common case facing nearly all organizations, the employee as a stakeholder group is designed to be disadvantaged in that it lacks the power of information and it lacks the power over the ability to actually participate in decision making. It is also no surprise that most employees in this situation will experience stress and anxiety. Some will even choose to leave. Others may have their roles made redundant.
Yes – in this scenario, the organization needs to take into account a broad range of considerations including what is good for the shareholders of the company, what is good for the business, and what is good for customers. However, organizations often overlook the fact that both employees and customers are stakeholder groups that need to be consulted when there is a significant change being planned.
Involving these stakeholder groups makes sense from a change management perspective because this engagement enhances buy-in and ownership in terms of what is changing. It also makes sense in terms of the organization's ethical obligation to involve stakeholder groups so that the process does not negatively disadvantage them.
This does not mean giving away the decision-making accountability. However, it does mean a more inclusive decision-making process that is collaborative and achieves better engagement and understanding, and therefore a more ethical approach.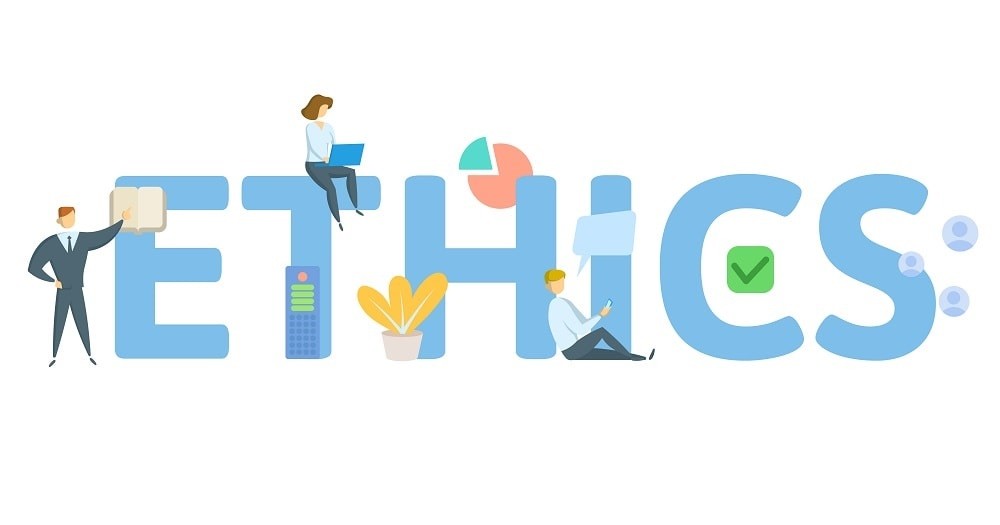 Organizational standards
Many organizations have called out ethical principles in leading change. In a document titled "Achieving structural change" 2007 the Queensland state government of Australia defined social inclusion as an approach that is inclusive so that people do not feel 'shut out'. Social inclusion is "people wanting to participate as valued, appreciated equals in the social, economic, political and cultural life of the community".
The Coca-cola European Headquarters very recently published a 'Human Rights Restructuring Guidelines' in June 2018. Under 'Structural changes and mitigation of adverse effects on employees' some of the points include:
"As early as possible, initiate a process of identifying the potential impact of business restructuring activity on employees, including human rights impacts"
"In general, we should be committed to using available means, as appropriate, to ensure meaningful cooperation with employees …..in order to mitigate adverse effects of restructuring decisions on employees"
So far we have been using the example of organizational restructuring.  However, the same ethical principle of social inclusion and engagement also applies to other changes that may have less quantum of impact.  Change initiatives include anything from implementing a new technology system, changing a process, introducing a new product, changing a customer policy, or a new marketing campaign.
We need to apply the same ethical principle to any of these changes.  Change Managers will already call out that these are basic change principles they already use.  For many organizations, this may be a wake-up call that identifying the change impacts and engaging with those impacted is not a nice to have, but an ethical obligation for any ethical organization.
Multiple changes
Most organizations are not experiencing just one change initiative, but a series of changes that overlap one another.  The obligation and challenge for larger organizations are how to assess the change impacts on employees and customers across the board, versus initiative by initiative.  From this view and understanding of the collective impacts, the organization can then form a better plan on how to effectively engage, involve, and inform the impacted employee and customer groups.  Using an online tool to form a visual of the impacts of multiple changes on these stakeholder groups is a great way to use data to plan effectively. The Change Compass is one example.
To conclude, organizations need to think hard about their ethical practices, not just those impacts on the customers but also on employees.  When we think of human rights and social inclusion we usually think of disadvantaged groups such as minorities.  However, the principles are just as applicable in a change context. How do we ensure that organizations are accountable for their ethical practices toward employees?  Many forward-thinking organizations are already starting to take note and have committed to formal standards and practices to adhere to.